50 days until The Ice Hockey World Cup returns to Tampere – follow the Home of Hockey on social media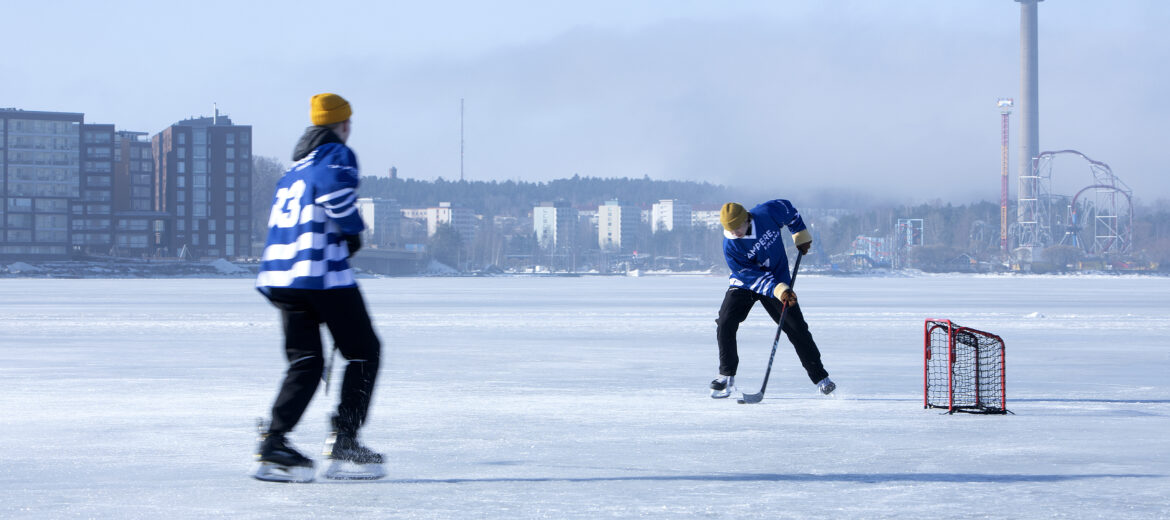 The Men's Ice Hockey World Championship returns to Tampere this spring as Tampere and Riga, the capital of Latvia, host the games from 12-28 May.
In order to make the last 50 days go by faster, we will share the atmosphere of the Home of Hockey on social media. Get to know Tampere Home of Hockey better and keep an eye on Tampere city on Instagram, Facebook and Twitter.
In the first video of Tampere Home of Hockey series, Jukka Pohjola tells about his job as a sports facility caretaker at Koulukatu. Koulukatu is the first synthetic ice rink in Finland. A nursing home used to be was located at the end of the rink facing Pyhäjärvi. To launch the puck "up toward grandma" meant launching in the upper left corner of that end of the rink. The saying is still part of the colorful vocabulary of hockey people.
Watch the video with English subtitles on
Facebook
Got hockey fever? Ease the wait with these tips!
In 100 days Tampere will once again become the center of international ice hockey hype. To ease your hockey hunger, follow these tips:
Join the local ice hockey atmosphere. The ongoing Finnish Championship is well worth watching. The local ice hockey teams Tappara and Ilves are the two most successful teams in Finland. Last season, Tappara won the Finnish championship and Ilves the bronze medal.
Discover Tampere's long history and traditions of hockey at the Finnish Ice Hockey Museum in Vapriikki. It displays the many high points of ice hockey in Finland, from its infancy in the 1930s to the successes of today.
Follow the city's official hockey website to keep up to date with what's happening in the city during the World Cup.
Follow the city's social media channels on Instagram, Twitter and Facebook to see more ice hockey updates and atmosphere.
Share your hockey spirit on social media using #KiekonKoti and #TampereHomeOf Hockey.