2023 IIHF World Championship higlights – thanks to everyone who participated to the hockey hype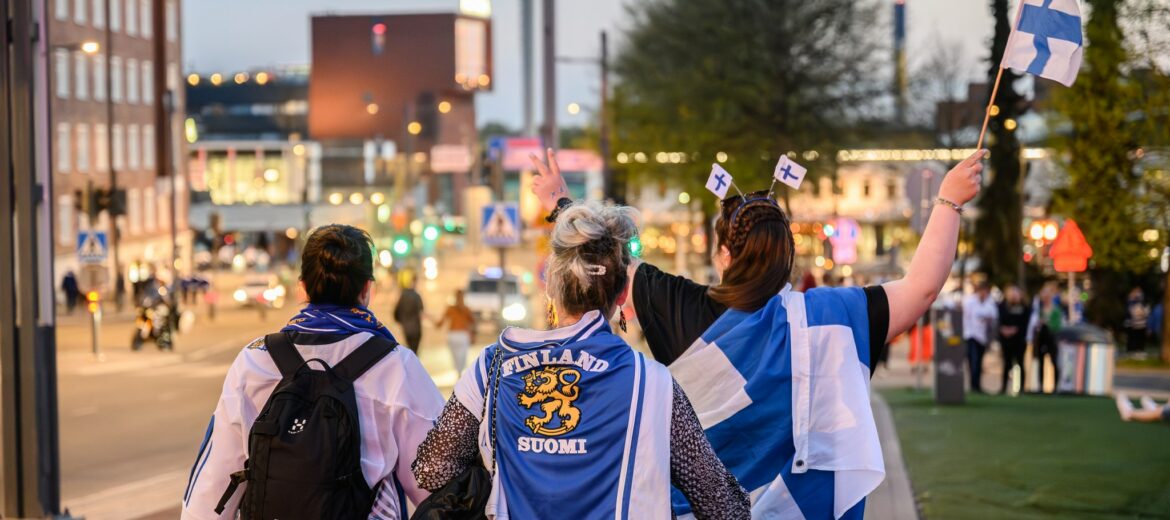 Tampere organised the 2023 Men's Ice Hockey World Championship together with Riga from 12-28 May. The World Championship was won by Canada – congratulations! The Home of Hockey, Tampere would like to thank everyone who participated in various ways – together we created a great hockey atmosphere. Get back into the spirit of the games with this article. You can also follow the games on social media with hashtags #KiekonKoti and #TampereHomeOfHockey
During the games, the streets of Tampere were coloured with a hockey theme. Flags of the countries playing in Tampere were seen on the light curtains of Hämeenkatu, Tammerkoski was illuminated, and the Home of Hockey decorations delighted visitors all over the city. Creative outfits of the hockey fans also created special atmosphere.
In between the hockey games, visitors were able to enjoy a varied programme of entertainment. The Home of Hockey party in Frenckell Square welcomed the Championship back to Tampere. Reino Nordin and Costi were starring the evening.
Kesäkeidas – Summer Terrace Restaurants was filled with jubilant hockey fans during the games. At the Home of Hockey zone hockey people of all age enjoyed hockey activities in between the games.
Latvia, the other host country, won World Championship bronze on Saturday. The country's first championship medal was celebrated with devotion at the Home of hockey in Tampere. Canada won the world championship for the 28th time, and Tampere was filled with Canadian hockey atmosphere. Congratulations Canada!

Would you like to dive deeper into the championship atmosphere? Check out hashtags #KiekonKoti and #TampereHomeOfHockey on social media and relive the game!