Experience Tampere's ice hockey atmosphere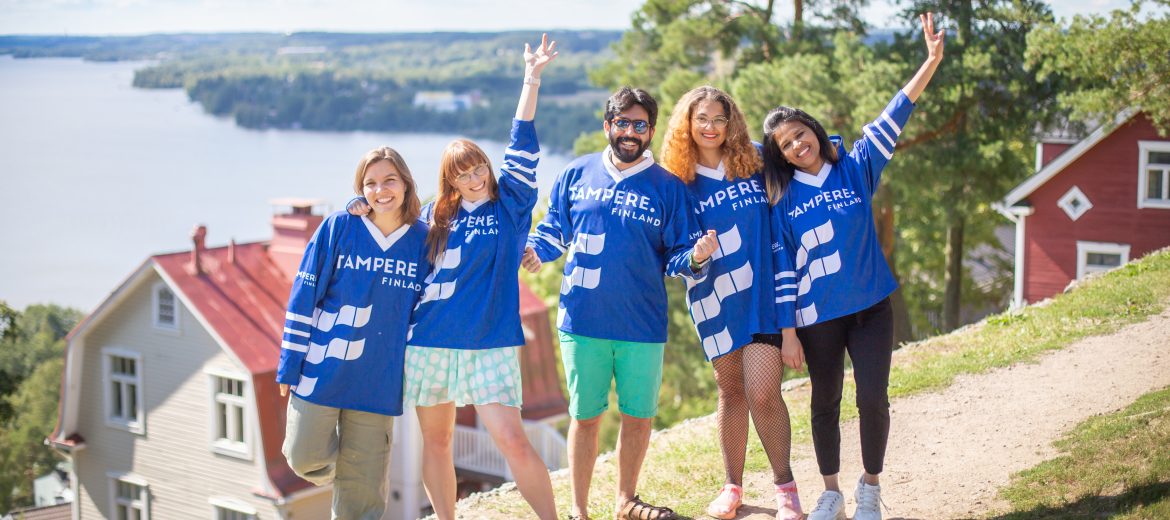 Are you looking for things to do in between the 2022 World Hockey Championship games in Tampere? Check out our tips and dive into the Tampere hockey scene.
Games and delicacies at the Keskustori kesäkeidas summer terrace restaurants
Keskustorin kesäkeidas is an open-air lounge serving delicacies from 11 restaurants in Tampere's city centre. Take a seat on the terrace, explore the delicacies of Tampere restaurants and watch the championship games played in Tampere on a big screen. More information and opening hours kesakeidas.tampere.fi.
Activity area for the whole family
Free of charge and open to all, the Home of Hockey activity area will be open during the Ice Hockey championship. Come and try out a variety of hockey-themed activities such as crafts, face painting, puck shooting and competitions. The activity area will also show the championship games played in Tampere. The area is located in the immediate vicinity of the Central square Keskustori, between the Keskustorin Kesäkeidas and Frenckell square. More information and opening hours on the Home of Hockey website.
Carnival street
Tuomiokirkonkatu, the street running from the railway station to the main venue, Nokia Arena, will serve as the official hockey street in Tampere. Colourful street paintings and decorations as well as dance performances will add to the atmosphere on the street. You can find the schedule of the dance performances here.
Experience Tampere in between games
Check out the ice hockey themed events around Tampere in between games and enjoy the city's laid-back atmosphere.
Tampere is famous for long traditions in ice hockey. Learn more in the Finnish Hockey Hall of Fame exhibition in the Museum Centre Vapriikki.
Hop on to the city train and experience Tampere within an hour. The city of Tampere and Tampereen Katujunat offers you the possibility to experience Tampere by a city train throughout the 2022 IIHF World Championships during the Team Finland's preliminary round game days 21st of May and 24th of May.Check out the timetables and stops.
Tampere's most picturesque places are all within walking distance of the city center. Read more about the locations at the Home of Hockey website.
Us Finss, we know it – the best way to relax is to go to sauna. Find out a list of public saunas in the Tampere region on the Visit Tampere's list.
Tampere is more than ice hockey – find out more things to do in Tampere on the Visit Tampere's website.
Check out all the ice hockey themed events taking place around Tampere in the Home of Hockey events calendar.
Don't forget to take advantage of the special offers available during the games in the Tampere.Finland app.