This is what Tampere's summer streets will look like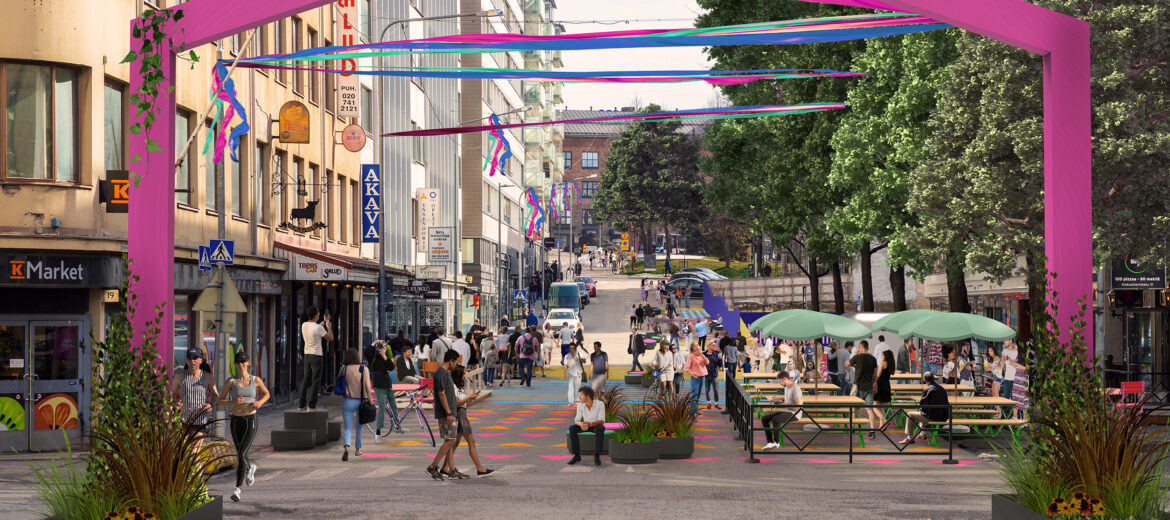 In the center of Tampere, three streets will be decorated as summer streets: Aleksis Kiven katu, Kuninkaankatu and Tuomiokirkonkatu. Construction of the streets begun on Monday 25 April 2022 and the aim is to have them completed by 11 May, just before the 2022 Ice Hockey World Championship begins. The summer street experiment will run until 31 August 2022.
On Aleksis Kiven katu, the street area will be decorated with flower plantings and restaurant terraces. Kuninkaankatu will be made more open to café and restaurant customers by placing some of the terraces in the middle of the promenade. The street will be decorated with colourful plantings and impressive hangings, among other things.
– We are also planning to hang around 300 kites above the street. We hope to make it as Instagrammable as some of the umbrella streets in Europe, says Mikko Siitonen, project development manager.
Tuomiokirkonkatu will serve as the official event street for the Ice Hockey World Cup that starts in May. The colour scheme of the games will be reflected in canvases hanging along street, street paintings and flower plantings.
– The role of the street is to attract flow of people between Nokia Arena and the city center to Tuomiokirkonkatu. It is quieter street than Rautatienkatu and has services and terraces along the way," says project development manager Henri Väänänen.
Event street arrangements will also affect traffic, as from 13 to 29 May 2022 the section between Verkatehtaankatu and Otavalankatu will be a pedestrian street. After the games, Verkatehtaankatu and Otavalankatu will become a slow street.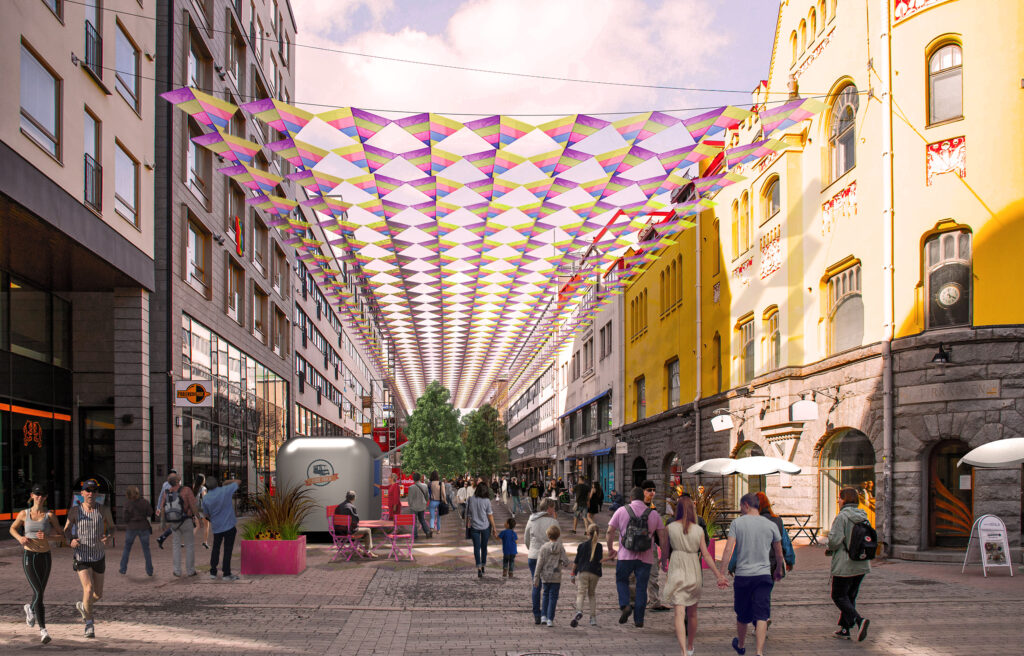 For more information
Kuninkaankatu and Aleksis Kiven katu
Project Development Manager
Mikko Siitonen
p. +35841 730 3249
e-mail: mikko.siitonen@tampere.fi
Tuomiokirkonkatu
Project Development Manager
Henri Väänänen
p. +35844 430 9968
e-mail: henri.vaananen@tampere.fi
p. +35844 430 9968