Renewed Hockey Hall of Fame Finland opened on April 1, 2022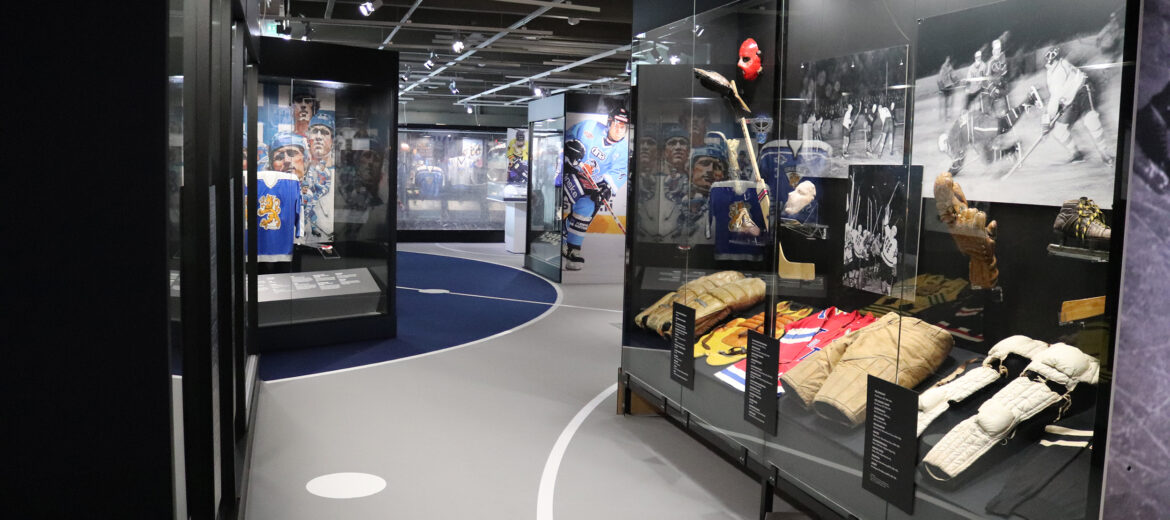 Hockey Hall of Fame Finland is ready for the 2022 Ice Hockey World Championship after revamping its exhibition. The permanent exhibition presents the highlights of Finnish Ice Hockey starting from its early stages, showing how the game, equipment and the rules have developed. The rise of the national league is introduced from the beginning till today's successes in the Olympic games and the World Championship. Women's ice hockey has its own section in the exhibition.
The newest items in the exhibition are Anni Keisala's bronze medal and Harri Säteri's ice hockey jersey from the 2022 Beijing Olympic games.
In addition to the permanent exhibition, Hockey Hall of Fame delights the IIHF audience with Fiery Lion exhibition in the Gallery at Museum Centre Vapriikki from April 29 till May 29.
Tampere Hall will present photos of the most spectacular moments of home games over the decades in an exhibition in its main lobby from May 13 till June 11.