Kesäkeidas Summer Terrace Restaurants will screen the World Cup games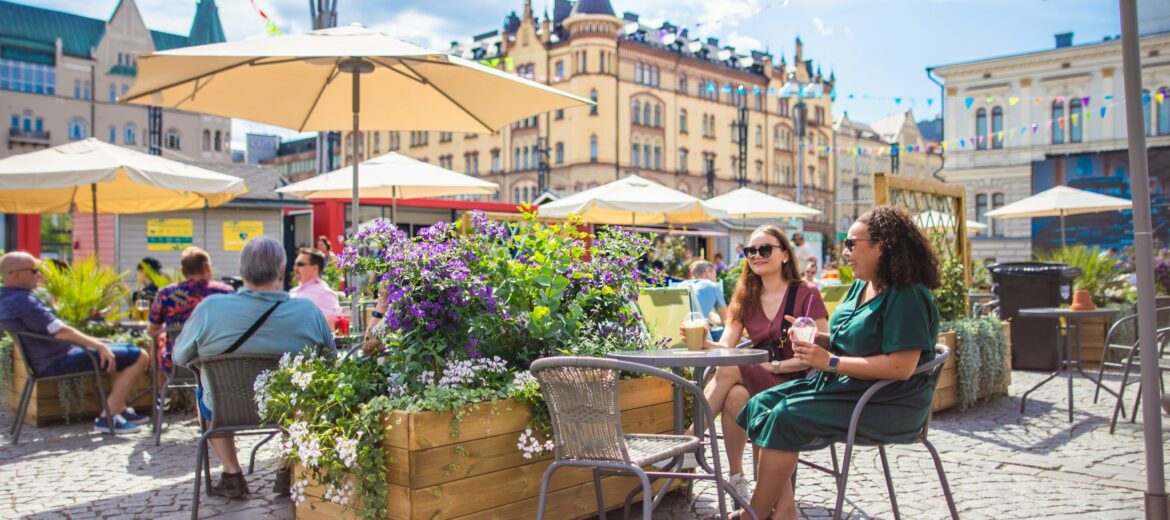 Kesäkeidas Summer Terrace Restaurants is a cozy seating area with a wide range of food and drink for all tastes. Kesäkeidas will open on Wednesday 11th of May, just in time for the Ice Hockey World Cup. All the championship games in Tampere will be screened at the terrace, which has capacity for up to 500 people.
A hockey-themed event area, so called activity zone is located right next to the Kesäkeidas during the World Cup. Finland's unstable weather will be taking into consideration as the terrace is equipped with heat lamps, giant umbrellas and shelters from the wind. Kesäkeidas is open daily until 14 August.
Eleven restaurants will be serving food and drinks on the terrace: Bodega Salud, Hoax & Tiima, Los Pollos, Pella's café, Restaurant Hook, Restaurant Maranga, Restaurant Pons, Restaurant Ukkometso, Sasor Restaurant & Winebar, SAWUkeidas and Teerenpeli Tampere.
The summer streets Aleksis Kiven katu, Kuninkaankatu and Tuomiokirkonkatu in the city centre are also part of the Summer Terrace Restaurants complex. Tuomiokirkonkatu will also serve as the official street for the 2022 Ice Hockey World Cup. The idea is to use the urban space to enhance the atmosphere of the championship.