Tampere's iconic landmarks shine in Finland's colors during 2022 IIHF Ice Hockey World Championship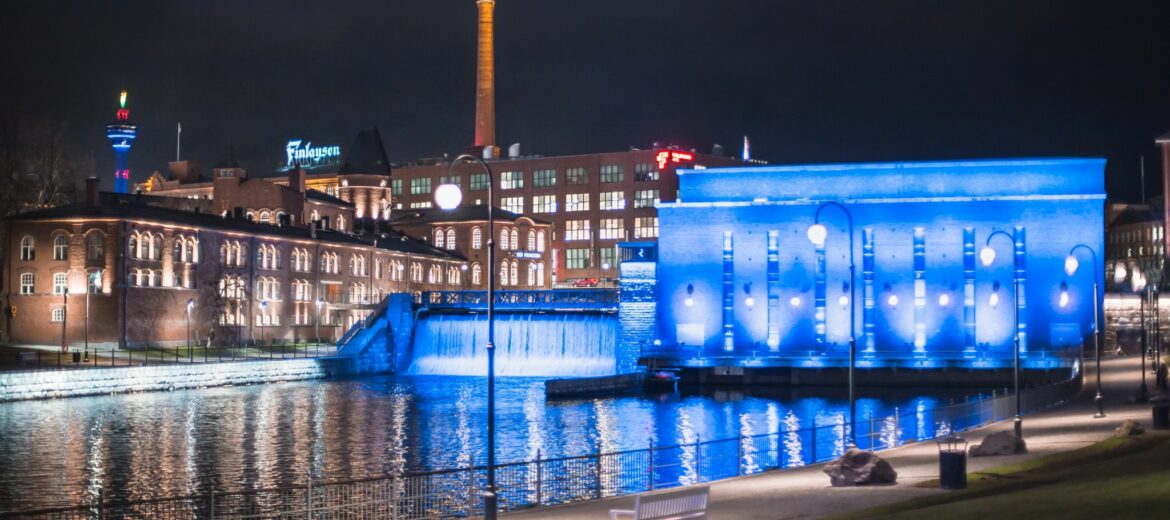 Tampere lights up its iconic landmarks and sites in the colors of Finnish flag during the 2022 IIHF Ice Hockey World Championship. The blue and white illuminations can be seen during the tournament on May 13-29.
The best time for enjoying the eye-catching illuminations is roughly 30-45 minutes after sunset. On May 11th, sun sets in Tampere around 22:00, and approximately around 22:45 on May 29th.
The buildings and sites to be lit up:
Finlayson area (the light roof of Itäinenkatu, and chimney)
Hotel Ilves (Hatanpään valtatie 1)
Hotel Torni (Ratapihankatu 43)
Näsinneula (Laiturikatu 1)
Tammerkoski rapid and power station
Tampere Hall, Yliopistonkatu 44, starting on May 13th
Ratina mall's display windows,Vuolteenkatu 1, Starting on May 13th
The homecoming of hockey is also celebrated on Hämeensilta bridge, where the famous statues are wearing blue and white jerseys until the end of the tournament.
Please follow City of Tampere's World Championship site for all news, announcements, communication, and side events regarding the tournament. You may also join in the local hockey hype by using hashtags #KiekonKoti #TampereHomeofHockey in your social media channels.