Home of Hockey party kicked off World Championship week in Tampere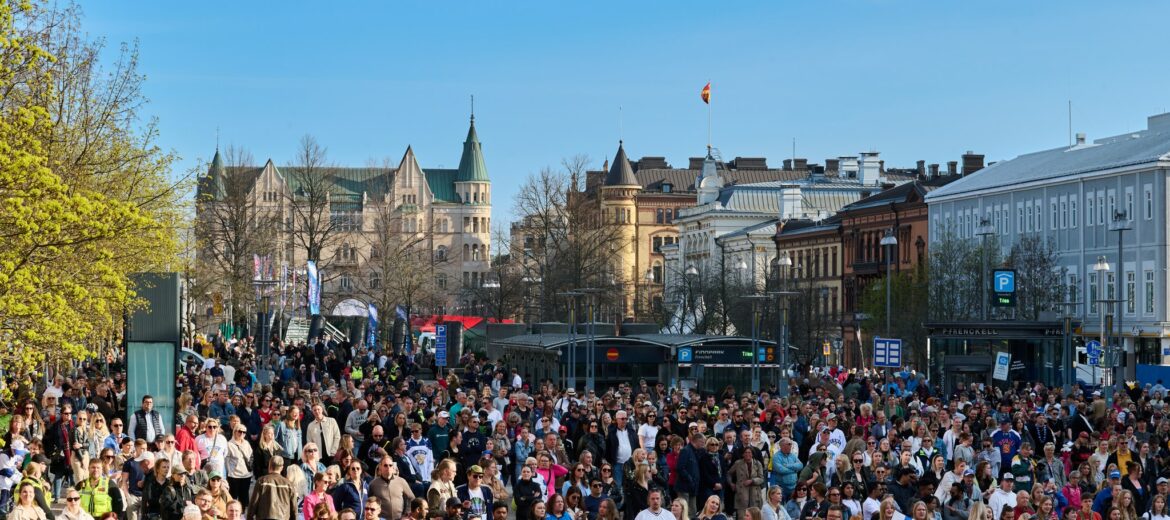 The beginning of the 2023 IIHF Ice Hockey World Championship was celebrated on Wednesday 10 May at Frenckell Square in Tampere. The free-of-charge event featured live music by Reino Nordin and Costi. Finland's ice hockey team also got up on stage to greet their fans.
Hockey related events around the city
To celebrate the return of World Cup hockey, the City of Tampere aims to build a community-based World Championship for all city residents. The championship hype will be built up with hockey-related special programme.
On 12 May, the opening day of the World Hockey Championships, The Home of Hockey zone will be opened for all the hockey fans on the opening day of the 2023 Ice Hockey World Championships on 12 May. The event area is located right in the heart of Tampere, between the Central Square and Frenckell Square. Free of charge and open to all, the Home of Hockey zone offers a variety of activities every day throughout the Games.
Check out the events during the championship in the Home of hockey calendar: Home of Hockey calendar